This is the follow-up article about lens #16, the lens of risk mitigation from The Art of Game Design: A Book of Lenses written by Jesse Schell. If you buy books through the links in this article I will get a small commission for that.
I will play with the random factor for shell ejection, they currently look a bit like a waterfall as I only have random for the vertical component of the ejection force. So I tried to add as well random for the horizontal force. I will have to do this comparison for all my weapons that I want to use in the game.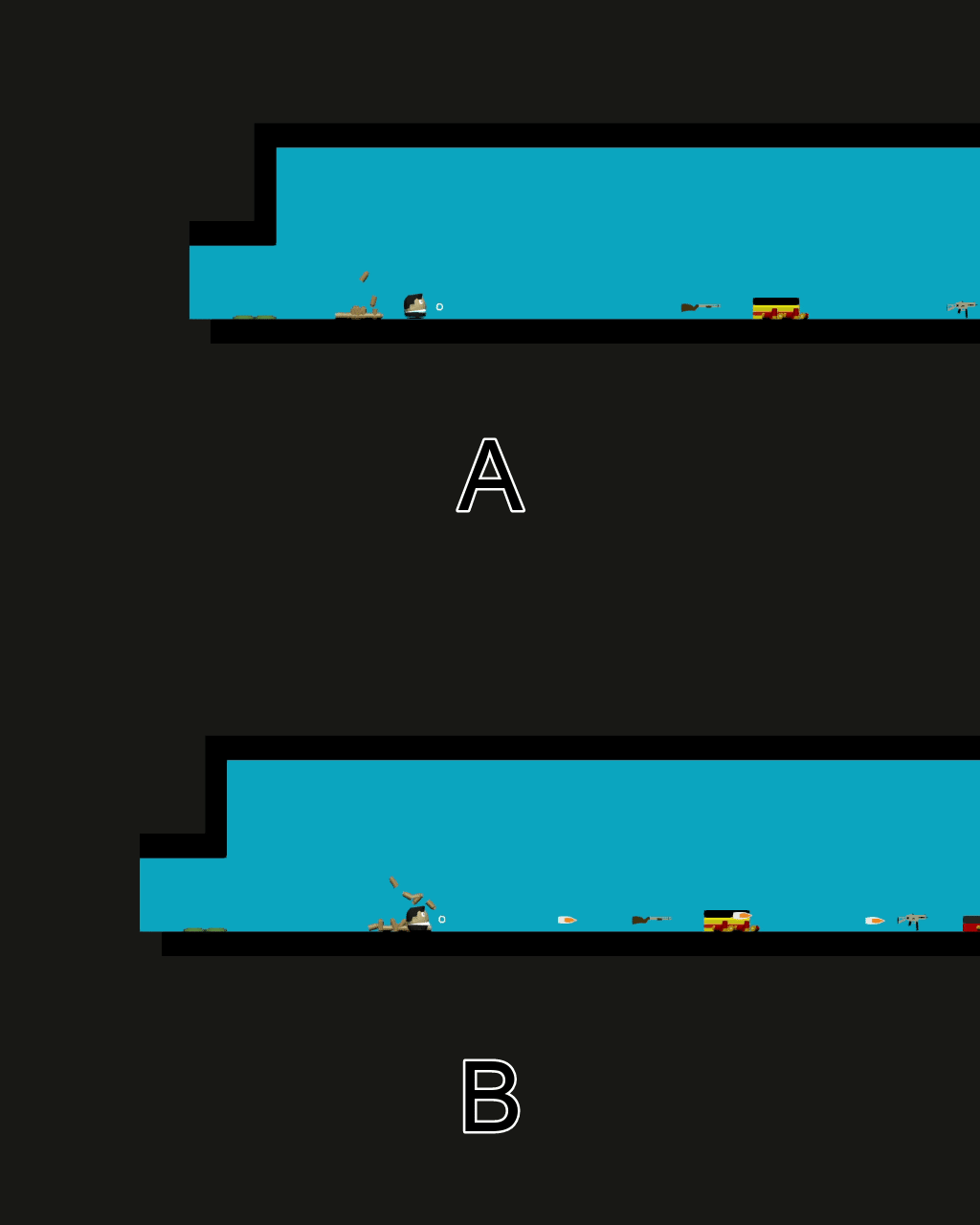 For me, B looks a bit more vivid and a bit more out of control, actually exactly what I want to achieve. Anyway, I made a tweet but this time no feedback. I guess it doesn't make a big difference. I go with a tiny bit more random and that's it, looks more vivid.
---
I get a small commissions for purchases made through the following links, I only have books in this section which I bought myself and which I love. No bullshit.